SOLUTIONS FOR YOUR
Growing Business
Unlocking Success with Smart Solutions.
We have a proven track record of delivering IT services to clients across a wide range of industries, both nationally and internationally. Our expertise spans across a range of technologies and platforms, enabling us to deliver tailored solutions that meet the needs of businesses of all sizes.
Industry leading vendors you can trust.
Our Partners

Through the years we have worked with a number of technologies which has given us a unique insight into the vendor landscape. We partner with forward thinking companies that provide excellent service and support for their products.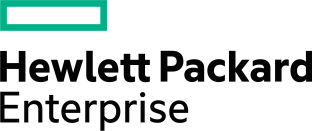 TESTIMONIALS
What

People Say
"Being a regional based Accounting firm with about 35 users and multiple sites, we were looking for a service provider who could assist us with all of our IT needs, ranging from guidance and advice on the best network environment for our firm, system configuration and hardware installation to the day to day assistance we require to keep all of our systems running smoothly..."
READ MORE
-
Evans Edwards & Associates
"We have come to rely on SB Systems to look after all of our IT needs. Stewart, Jake and the team have very much taken ownership of our Citrix based, 30 user system combining skill, experience and service delivery that provides us with comfort, familiarity and security. We found this out first hand when we switched IT Service Providers earlier this year. The fact that we have returned back to SB Systems..."
READ MORE
-
AH Jackson & Co
"We've been using SBS as our main IT advice and support crew for several years and they have become a valued part of our team. Not only are they technically proficient, professional, efficient and dependable, but they are friendly and approachable. They're easy to talk to and easy to understand (they don't use "IT-speak" - which we really appreciate!) SBS always has our best interests at heart and look for cost effective solutions without compromising quality"
READ MORE
-
BMO Accountants